In honor of the 2014 FIFA World Cup games coming to a close, we wanted to take this opportunity to share the rest of our photos and memories from watching the games throughout Brazil this past month. In case you missed it, you can view Part 1 here!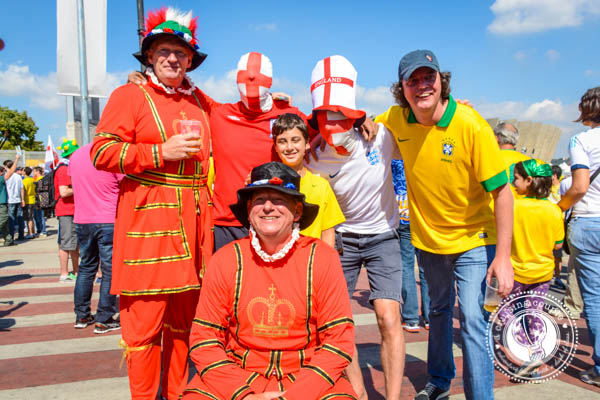 We had an awesome time cheering on Costa Rica, but with a 0-0 draw we felt it had only wet our appetite for watching the World Cup games in action. The only solution? Go to another game! We just so happened to start chatting with a couple who wouldn't be able to make their match in Brasilia (where we were headed next) and secured 2 tickets to the France vs Nigeria match. This time the seats were in the second row!
After seeing France and Nigeria play up-close, it was time head back to the streets and cheer on Brazil against Chile and Colombia.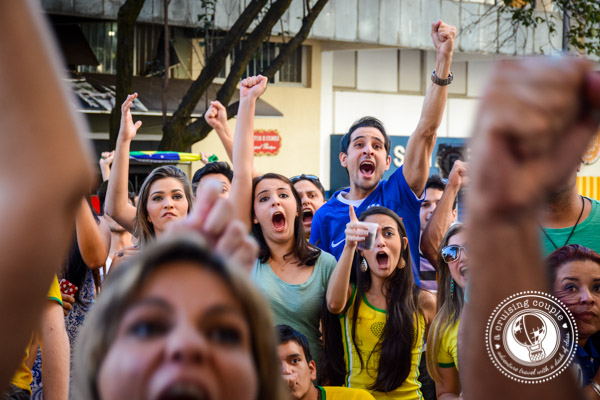 As you can imagine, the streets erupted in celebration and tears of joy after the final penalty kick was taken and Brazil came out the winner.
Looks like it's time to start training for the next World Cup!
Have you ever attended a World Event? What's your favorite sport to watch live?